To learn more about our contract vehicles and how you can become involved with the Corps Solutions team, please contact:
Bowen Richwine
(703) 346-8046
bowen.richwine@corps-solutions.com
Contract # N00178-12-D-6828
Corps Solutions holds a prime contract under the U.S. Navy's SEAPORT Enhanced (SeaPort-e) Multiple Award Contract (MAC). Seaport-e is for Engineering, Financial, and Program Support under all seven geographic zones. Seaport-e falls under the U.S. Navy's Virtual SYSCOM, comprised of Naval Sea Systems Command (NAVSEA), Naval Air Systems Command (NAVAIR), Naval Supply Systems Command (NAVSUP), Space and Naval Warfare Systems Command (SPAWAR) and other U.S. Navy activities. Additionally, the U.S. Marine Corps can place orders under the Seaport contract.
For further information on SeaPort-e, visit www.seaport.navy.mil.
Points of Contact:
Bowen Richwine
(703) 346-8046
seaport-e@corps-solutions.com
Capabilities
Scenario Development and Exercise Design
Corps Solutions has a proven track record for providing practical, realistic and comprehensive Scenario Development and Exercise Design services to DOD and US governmental organizations. We support US defense establishment and emerging national security customers in carrying out critical training by developing scenarios and exercises that closely replicate real world conditions and threat situations. Our approach to Scenario Development and Exercise Design includes:
Scenario Development: Produce customized scenarios related to real-world events; Utilize vignettes and case studies to analyze relevant strategic and operational issues; Incorporate role players to facilitate discussion; Leverage methods that analyze courses of action and identify sources of instability
Exercise Design: Provide virtual and collaborative environments that replicate real world situations; Conduct Command Post, Table Top and Full Scale Exercises; Establish objectives, conduct planning conferences, produce Master Scenario Events Lists and After Action Reports; Facilitate Exercise Control; Provide White Cell augmentation
Organizational Development and Staff Leadership Training
Corps Solutions is an established leader in providing Organizational Development and Staff Leadership Training. Our unique approach is focused on developing mechanisms and processes that drive horizontal integration in accomplishing organizational tasks and developing individual excellence. Our approach to Organizational Development and Staff Leadership Training includes:
Organizational Development: Provide organizational planning best practices; Establish effective staff integration processes and methods; Instruct Information Management and develop Decision Support Tools; Produce and package information for most effective decision making; provide tools for organizational process improvement

Staff Leadership Training: Train individuals to lead planning efforts; Instill confidence in deliberate planning skills; Improve critical thinking and decision making; Instruct problem solving, course of action development; Improve an organization's ability to execute plans and achieve goals
Strategy Development and Operational Planning
Corps Solutions has a proven track record of providing focused operational planning for DOD and US governmental organizations. Our services include development of strategic objectives and operational plans related to major operations and campaigns, crisis response and contingency operations, and joint, interagency, intergovernmental operations. Our approach to Strategy Development and Operational Planning includes:
Strategy Development: Conduct comprehensive strategic analysis; Establish frameworks for decision making; Develop basis for detailed planning; Provide vision in mission accomplishment; Enhance organization's ability to define mission success

Operational Planning: Instruct organization's ability to establish clear objectives; Develop activities (Lines of Operations); Derive standards and desired outcomes (Measures of Effectiveness); Analyze staff and resource requirements; Establish implementation criteria and timelines; Create procedures for monitoring progress
Training and Education Support
Corps Solutions provides a full range of consulting services and staff augmentation with the capacity and expertise to support military service and interagency training, and doctrine development. We support US government customers in carrying out critical training and education functions. These functions directly impact the ability of organizations, leaders, and personnel to accomplish national security missions. Our approach to Training and Education Support includes:
Training: Teach practical skills and competencies; Develop training events and Programs of Instruction directly related to Training and Readiness (T&R) requirements; Conduct T&R development; Provide Mobile Training Teams to deploying forces; Design Training Support Packages oriented at specific levels of training

Education: Develop reasoning and critical thinking; Impart requisite knowledge; Enhance problem solving and decision making abilities; Write, evaluate and develop Joint, Service and Interagency doctrine
Quality Assurance
Quality of Services for Overall Contract.
At Corps Solutions, our entire team is committed to quality assurance and quality control. We place great emphasis on ensuring our employees and subcontractors understand how their job affects quality.
Over the past year we have invested significant resources to establish and integrate effective quality processes into our day to day business. As a result of our investment in quality, Corps Solutions' quality management system was certified ISO 9001:2008 compliant in 2014. Our corporate commitment to quality ensures that our project team will produce a customer focused Quality Assurance Plan (QAP) that prescribes actions and responsibilities to comply with our corporate quality policy. We will deliver our QAP within 30 days of contract award, and it will provide quality guidelines for the overall task and for individual performance. Finally, the QAP will specify the overall and individual responsibilities of the project team to ensure that QA measures are taken in a thorough and pragmatic manner.
Monitor and Maximize Quality.
Corps Solutions corporate structure ensures positive control over projects, while simultaneously empowering managers, minimizing overhead costs, and assuring complete client satisfaction. Corps Solutions is a small business with a streamlined overhead structure, eliminating redundancies between top management and subcontract management. Corps Solutions is an ISO 9001:2008 Quality Management System certified company that uses its ISO-compliant practices to manage all task orders, thus ensuring the highest levels of performance and consistency.
Our flattened structure and streamlined approach empower Program Managers and task leaders to make decisions which impact mission accomplishments, client satisfaction and cost reductions. This approach provides an important discriminator allowing us to meet and exceed the objectives set forth in the SeaPort-e statement of work. Flexibility is important to tailor our project teams and our inter-corporate relationships so that our team can meet the disparate requirements addressed under this procurement. This flexible approach also allows our team to grow and improve its service quality with the Warfare Centers as their roles and responsibilities evolve.
For more information on SeaPort-e please visit: www.seaport.navy.mil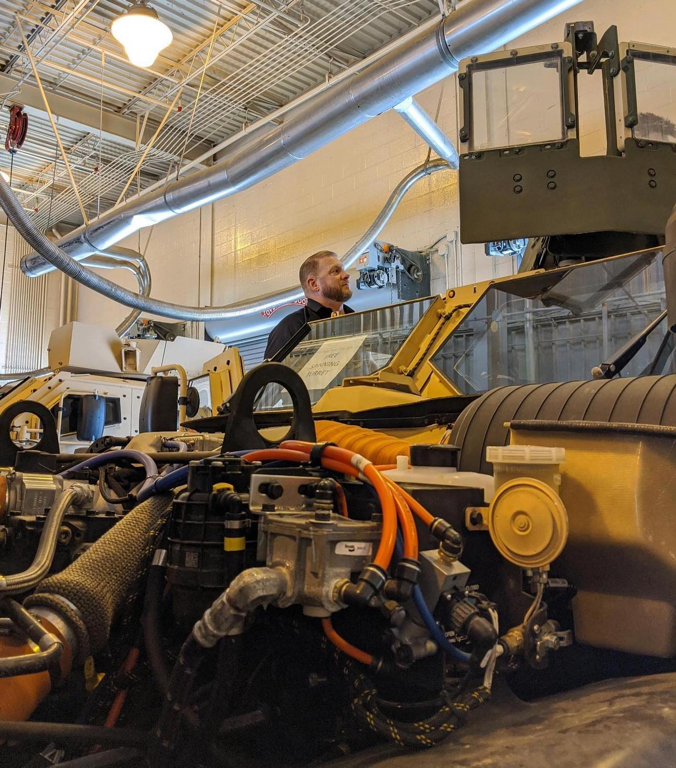 Feel free to reach out to us with any questions or
if you would like to learn more about our team.